News
Apisarthron Became a Sponsor of Moscow Marathon 2023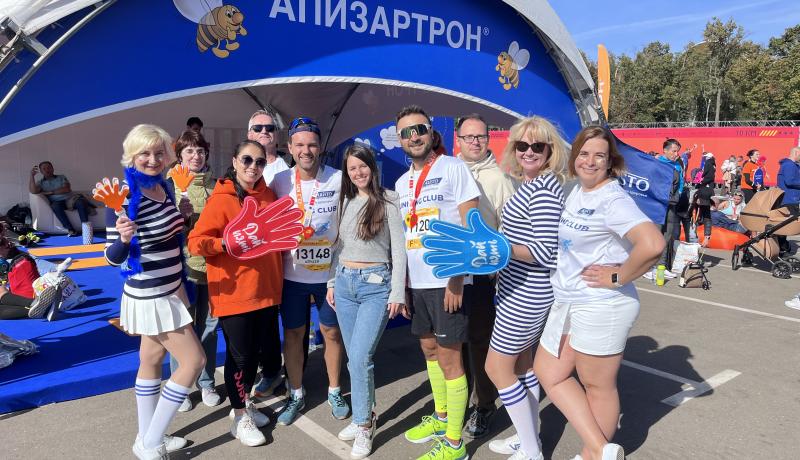 Aristo legendary product Apisarthron, a warming-up ointment on bee venom base, successfully being presented and sold on the Russian pharmaceutical market more than 50 years, became a sponsor of Moscow Marathon 2023 taken place on September 17 in the center of Moscow. 
All participants of this largest-scale sport event, over 40 000 runners, received the partcipation packs with Apisarthron tubes inside and got an opportunity to test Aristo ointment before and after the marathon. 
Due to its convenient location, a bright and coloured photozone and a spacious relax area for runners, the Aristo Pharma exhibition stand with Apisarthron testers and promotional materials attracted high attention not only of athletes themselves, but also of the marathon visitors and guests.