News
Apisarthron has become a sponsor of the Russian Figure Skating Championship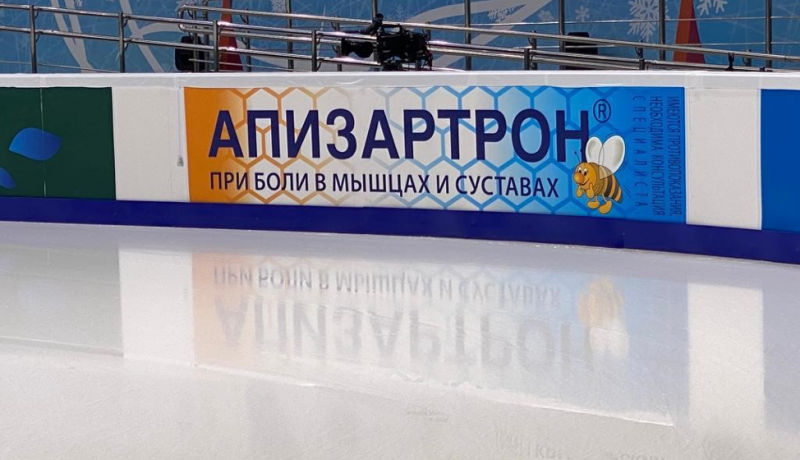 Aristo Pharma Russia decided to become a sponsor of really grand and very popular Russian sport tournament – Figure Skating Championship taken place in Krasnoyarsk in the end of December.
One of key Aristo Pharma portfolio products – Apisarthron, an anti-inflammatory skin ointment based on highly purified bee venom, got a unique chance to be presented and promoted in frames of this sponsorship project. We do hope that its bright advertisement attracted attention not only of numerous spectators of the championship but also of athletes themselves. The range of therapeutic indications for Apisarthron usage is rather wide: warming up muscles before, during and after physical activity and sports; muscle pain (myalgia) and soft tissue lesions, including those caused by trauma; diseases of the peripheral nervous system, accompanied by a sensation of pain (neuralgia, neuritis, radiculitis, pain in the lumbar region) etc. And it can be used also by children above 6 years old.
In January 2023 a wide promotion of Apisarthron is also planned on the Russian central TV channels.