News
Aristo Running Club members participated in Moscow Halfmarathon 2023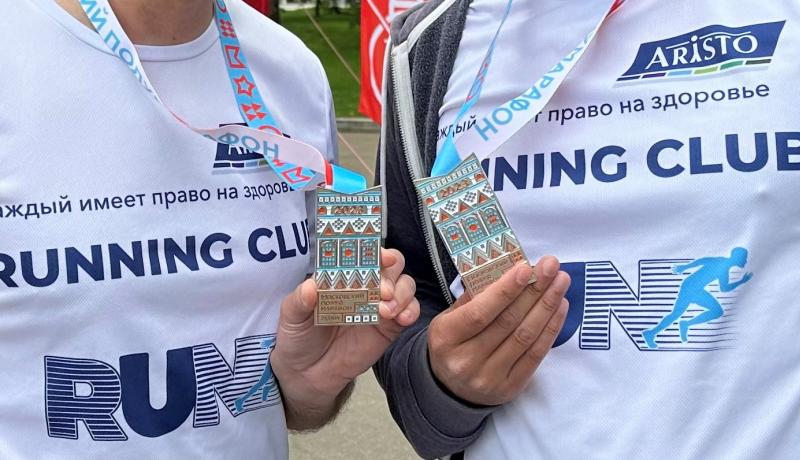 We are proud to inform that our colleagues, members of Aristo Running club, participated in Moscow Halfmarathon taken place on May 13-14. They ran 5 km and 21,1 km races having shown brilliant results and incredible strength, endurance and will to win.
This weekend became a real festival of sport not only for participants (24.000 were registered for 21,1 km race), their families and friends, but also for all bystanders and tourists enjoyed the runners within the races on Moscow river embankment.
The next opportunity to demonstrate your running skills will come very soon – on June 4 the VII All-Russian Halfmarathon will take place in different cities all over Russia. The four races in Moscow (for kids, 5 km, 10 km and 21,1 km) are planned to be laid through the most beautiful sightseeing locations, the start and finish zone to be located in the historical center, next to the Red Square.
Our Aristo Running Club is planning to expand its participation in the Halfmarathon on June 04 and to be presented by larger number of participants and fans.