News
New CSR initiative of Aristo Pharma LLC – helping homeless people.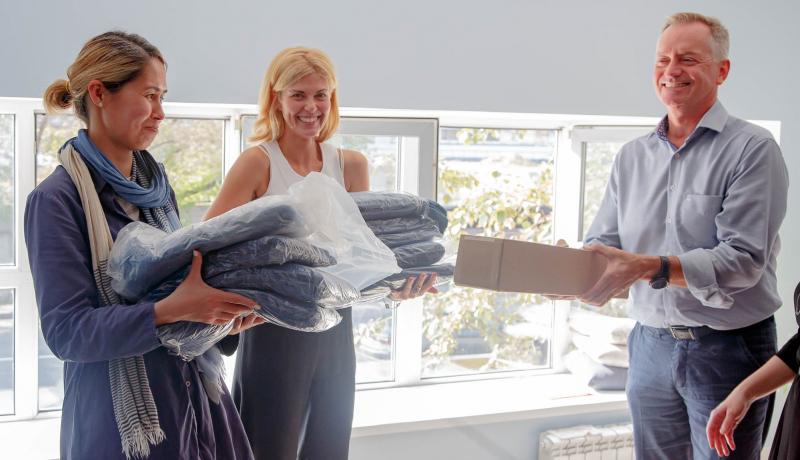 Aristo Pharma LLC follows an important mission to actively develop corporate social responsibility among the company's employees and their families, as well as among its partners. Mercy is a common trait of the Russian nation. Making the world happier and giving the most important gifts in life - hope, chance, faith in salvation, life, and happiness - is better accomplished together.
On the last day of summer, Aristo Pharma visited the Nochlezhka [Shelter for homeless people] Charitable Organization for people who have found themselves in a difficult life situation and were left without a home, documents, and hope for help.
The Russian charitable organization Nochlezhka first emerged in St. Petersburg in 1990 and has since helped homeless people get off the street and return to society. In 2018 a Moscow division was established.
The organization, with the support of sponsors and the state, is doing everything to ensure that people, who have ended up on the street, can return to normal life – it feeds them, warms them up, helps with paperwork, job search, vocational training, and protects the rights of people without documents.
Aristo Pharma fully supports and shares the ideology of Nochlezhka - the desire to ensure that as many homeless people as possible return to normal life. We want to erase the stereotype "there is no need to help them - they are themselves to blame" in society. We want the rights of people without registration to be no different from those who have it.
Employees of the company took an active part in the event - many thought about volunteering because everyone can contribute and change the attitude of society towards homeless people and homelessness. As they say, you need to "start with yourself" in order to change something.
 "As humankind, as citizens, we must not only preserve kindness and mutual assistance in our home, in our family but also in the world as a whole, because you can make the world a little better, a little kinder every day," noted the General Director of Aristo Pharma Jonas Tryggvason. "It is important to leave a world to the next generation in which goodness and mutual assistance reign."
Together we can make a serious contribution to the common cause!