News
Uzbekistan Welcomed Aristo Pharma RU&CIS Annual Reporting Meeting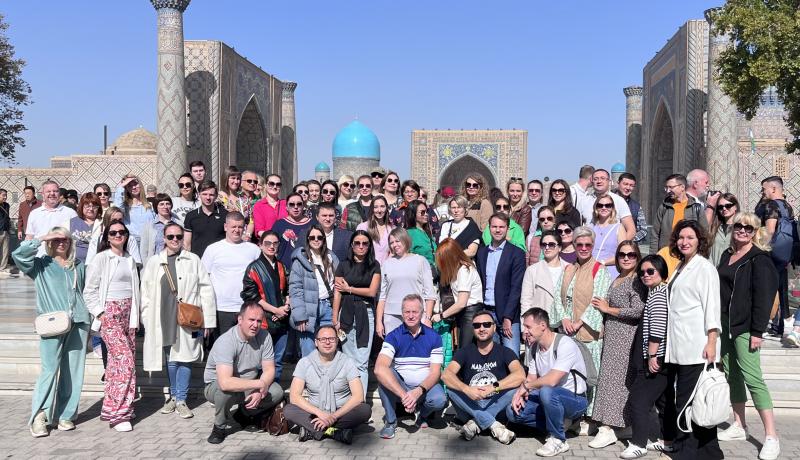 The representatives of Aristo Pharma Group top management – General Manager Christian Jaaks and Head of Global HR Martin Uberall – visited Tashkent, Uzbekistan, for the annual all employee meeting of RU&CIS Region. In total 80 employees, including all regional managers and medical representatives, gathered in one of the biggest pharmaceutical markets of CIS Region to report the Q3 YTD sales results and plans for 2023 year end and next year 2024.
The first working session was dedicated to regional sales plan achievements, best practices of Field Force, new Aristo products already launched in 2023: Lefomid (Leflunomide), Leatrisa (Tibolone), MioCystinn Fertile (first food supplement in Aristo RU&CIS portfolio), - and Physiogel SKU extension planned for Q4 2023. The working results, sales activities and business projects from all departments (Commercial, Finance, Regulatory, Marketing & Business Development etc.) were being presented within the second day. The official program was finalized by the introduction of new comers, the overview of corporate values and the awarding ceremony on new product sales, sport achievements and best value compliance.
Before departures, on the final day of the program, all participants had a short city tour with overview of the most important cultural and religious sightseeing places of Tashkent: blue dome marble mosques and mausoleums with masterpiece mosaics of 14-16 centuries, Chorsu Bazaar and Central Asian Pilaf Center.